Protection and dedicated legal assistance.
Does your company have debt to recover? Do you need professional advice for the management of a dispute?
More and more often it is necessary to solicit the payments of one's credits, ask for compensation for damage suffered and / or protect one's brand, both out of court and in court.
Credit Group Italia puts at your disposal highly specialized professionals in the field of credit recovery and also in corporate law, trademark protection and bankruptcy law.
We also deal with assets protection, especially in the establishment of trusts, providing you with a punctual, precise and effective service.
If you have debt to recover and every attempt you have made has proved ineffective, legal advice can be decisive.
Obtaining the payment of the amount due without having recourse to the judge is the best scenario that every creditor can expect, also and above all with a view to containing costs.
To initiate an effective action, it is necessary to know the debtor's assets and use a credit recovery company able to accompany you step by step from the first payment reminders to the injunction and subsequent enforcement actions.
Why use legal protection for debt collection?
When professional legal advice can make a difference
There are many situations in which we find ourselves having to make requests for payment for unpaid credits. This is the case of freelancers who continue to accumulate outstanding receivables from customers, of companies afflicted by non-payment of invoices that undermine economic solidity and whose recovery leads to the loss of time and money. Private individuals may also have to demand a loan, for example if they have lent a sum of money with the unfulfilled promise of repayment in the short term.
All these subjects can find the solution thanks to the professional assistance of a debt collection company and a dedicated legal team. Legal assistance and preventive advice are provided on any legal issue relating to debt collection.
In the out-of-court debt recovery phase, we require payment by sending warnings and the related formal notice. We then move on to the preparation of agreements and repayment plans and, if the actions have no effect, we reach the judicial phase, with the drafting and filing of appeals for injunction, precepts and foreclosures.
In this last phase we also provide assistance in the forced execution phase through the foreclosure of movable and real estate assets, as well as in auction sales and other movable executions.
When should legal advice be sought for company law?
How an expert guide can facilitate the management of your business
The business world is, today more than ever, highly competitive, qualified and international. In this scenario, the legal advice of an expert is a real added value capable of perfecting and seizing all the opportunities offered by the market.
A specialized technical-legal support is able to prevent disputes and disputes from arising, allowing you to save a lot of time and resources. It can also assist you by highlighting any critical issues of a contract, a partnership or an entrepreneurial agreement so as to facilitate the achievement of your business objectives.
With Credit Group Italia you will have at your side a real "outsourcing" law firm that will offer you advice in all legal matters, in particular in judicial and extrajudicial consultancy activities, even in the resolution phase of corporate crisis , or consultancy in bankruptcy and liquidation procedures.
Do you have to manage a business crisis?
Taking advantage of legal advice simplifies resolution
If your company is going through a crisis phase, what you need is concrete and rapid support and a sure guide to make all the appropriate moves and then start the necessary procedures. Taking advantage of a company with solid experience in the field of bankruptcy law and corporate crisis management, you will have at your disposal the advice of expert lawyers both in the preventive phase of analysis and in identifying the best procedure for managing insolvency as well as in the phase of insolvency procedures (debt restructuring agreements, recovery and out-of-court restructuring plans, arrangement with creditors, extraordinary administration and compulsory administrative liquidation).
We offer you our support during the admission procedure, in the opposition to the bankruptcy sentence and in the matter of bankruptcy revocation.
We also assist you in the event that you are the creditor and / or the potential buyer and you are starting a negotiation to take over assets or companies as part of liquidation procedures.
The areas of intervention
The Credit Group Italia team deals with legal assistance and protection for companies, individuals and institutions, concentrating its activities in the following areas: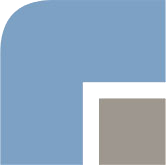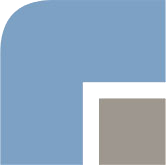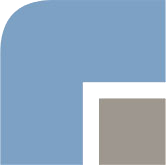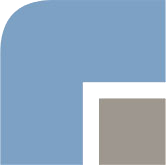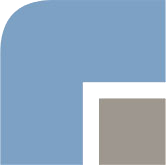 Industrial and intellectual property law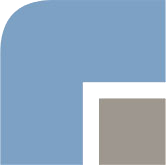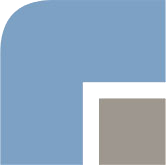 Antitrust and competition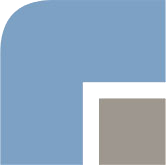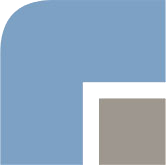 Litigation and arbitration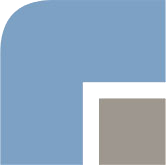 Would you like more information or do you need expert advice from our lawyers?
Our customers speak for us
Serious, helpful and competent. Thanks to them we quickly regained possession of all the sums that were due to us, without going through the legal procedure. Highly recommended.
My company has been followed for some time by Credit Group Italia. Concrete, quick and effective. One of the main advantages is the constant updating on the state and progress of the practice.
Courteous, reliable and always available. A heartfelt thanks for the commitment and professionalism shown in the work done for my company, which allowed the recovery of all the credits due.
The ideal partner to manage complicated situations such as those of unpaid credits. Always ready to provide answers and always "on track" with courtesy and professionalism.
In a complex scenario, the safest solution
While national and international insolvencies continue to increase, it becomes essential to rely on a partner able to complete the process quickly, reducing costs and increasing the chances of recovery.
Credit Group Italia provides you with a team of specialists and experts able to solve any problem relating to your credits.
Do you need legal assistance?
Choose Credit Group Italia
Do you have to recover some credits, do you have an ongoing dispute or are you in a phase of corporate crisis? Do not proceed alone, expert legal advice can reduce time and costs, helping you find a quick and advantageous solution.
Credit Group Italia is accredited by the Bankruptcy Section of the Court of Milan as a judicial and extrajudicial debt collection company.