Being close to you is our way of being a company
In an increasingly changing and aware context, being close to you means much more than assisting you, it means above all listening to you, identifying your needs and using our experience and professionalism to develop effective solutions so that your unpaid credits quickly turn into liquidity .
Credit Group Italia is at your side with qualified assistance for trade receivables, offering you timely, concise and precise control of all the activities performed.
The above is a precise and essential obligation that the Company has given itself in the pursuit of business management and development.
Our Values guide and bind our collaborators so that their choices and decisions are aimed at ethical correctness and full customer satisfaction.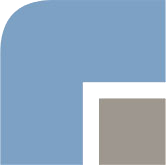 Fast
Thanks to our innovative method of handling the case, the timing of the recovery of your credits is reduced to the maximum, obtaining a net improvement in the company cash flow.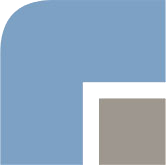 Transparent
We will keep in constant contact with you, updating you on the status of the case in a clear and timely manner.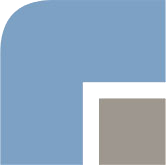 Dedicate yourself
You will be followed at every stage by a dedicated team always ready to answer all your questions.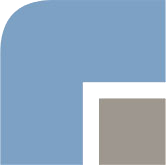 Capillaries
Wherever you are and wherever your credits are, we can help you recover them quickly, in Italy and abroad.
Specialized in debt collection, in all sectors
There are many realities that, on a daily basis, are faced with the impossibility of returning the credits accrued. Credit Group Italia is at your side with an innovative debt collection service in Italy and abroad, tailored to protect your interests in the best possible way.
We appeal to:
Banks and financial companies
Condominium administrators
A highly specialized team at your disposal
The Credit Group Italia team is made up of highly specialized professionals who work synergistically to provide you with dedicated advice at every stage of the corporate debt management and recovery process: search for debtor assets, out-of-court recovery, judicial recovery and enforcement actions for foreclosure.
Our customers speak for us
Serious, helpful and competent. Thanks to them we quickly regained possession of all the sums that were due to us, without going through the legal procedure. Highly recommended.
My company has been followed for some time by Credit Group Italia. Concrete, quick and effective. One of the main advantages is the constant updating on the state and progress of the practice.
Courteous, reliable and always available. A heartfelt thanks for the commitment and professionalism shown in the work done for my company, which allowed the recovery of all the credits due.
The ideal partner to manage complicated situations such as those of unpaid credits. Always ready to provide answers and always "on track" with courtesy and professionalism.
Do you want to recover your credits, in Italy and abroad? Choose Credit Group Italia
Late or missed payments are among the causes of liquidity reduction and generate financial and administrative costs. Soliciting payments, initiating judicial procedures to obtain a quick and definitive solution makes a lot. Get started now!
Credit Group Italia is accredited by the Bankruptcy Section of the Court of Milan as a judicial and extrajudicial debt collection company.